david kroll
new paintings
september 9 - october 29, 2016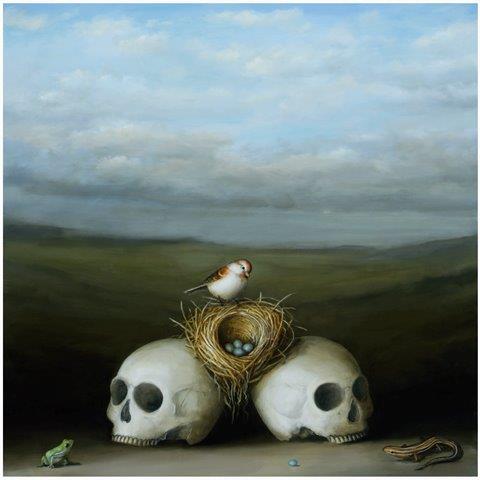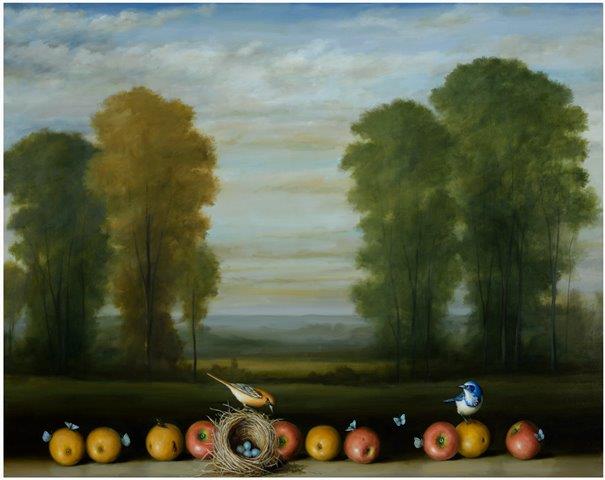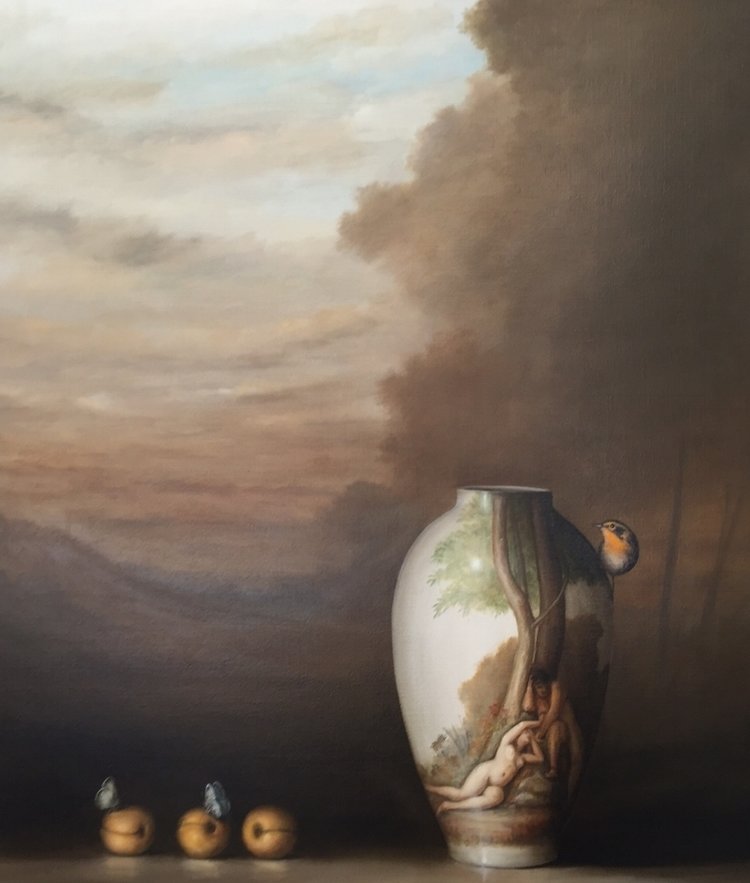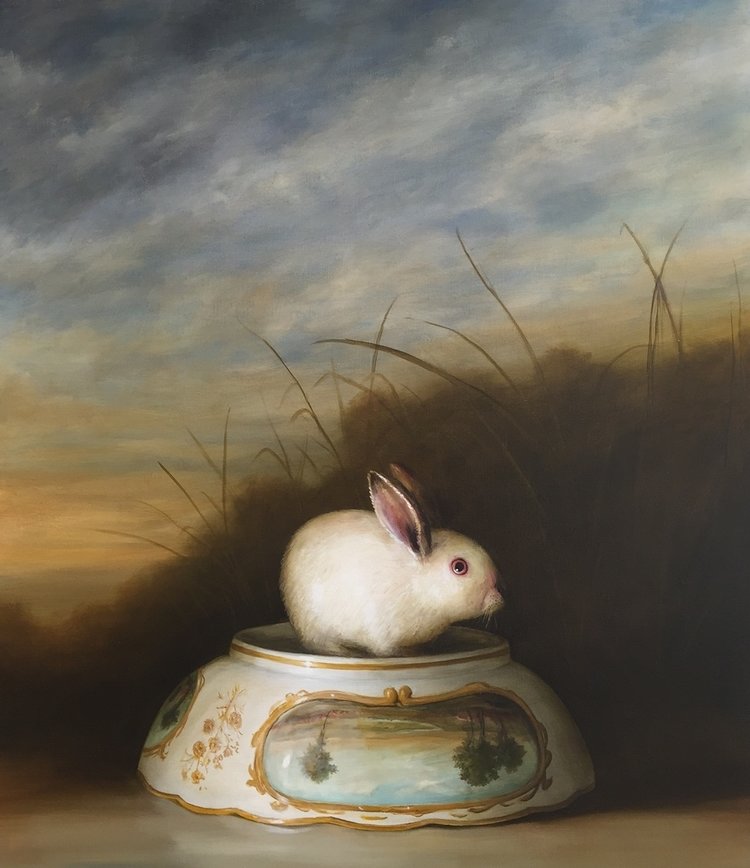 i paint personal refuges in the form of still lives and imagined landscapes - places to visit for solace, meditation and sanctuary. i work intuitively to create a connection between the viewer and the power of place, the web of life, the idea of nature itself.
my approach to still life allows me to work with a number of themes that have long interested me, and draw me in again and again. thematically i am interested in the interaction between man – and manmade objects – and nature. in a painted still life these ideas collapse on each other - and raise many questions. which is more beautiful – a rural landscape or a chinese vase? which is more alive, which is more still? is the rendering of an egret or a mountainside on porcelain more or less profound than treatment of the same subject on canvas? is a nest a bowl? is a vase a broken egg? and isn't all of nature anthropomorphized in the sense that, inescapably, man sees nature through man's eyes?
i repeatedly place songbirds, koi, and reptiles in my compositions – delicate and fragile, yet purposeful and assured. a bird rests on a rookwood vase. koi swim powerfully in mid-air, above a blue and white ceramic bowl. an egret hesitates before striking a stoneware fish. Do these animals care as much as we do about the difference between human objects and the natural world? and what does any of this have to say about what nature is, or the beauty of nature itself?
compositionally the still life allows me to explore contrast – the contrast between foreground and background, between light and dark, between circle and square, between motion and stillness. it also allows me to work liberally with color – the color of natural elements contrasted with manufactured objects.
for these reasons and more i have found the still life form, often incorporating landscape elements, to be a tremendously rich means of expressing my sense of the beautiful and for exploring contemporary topics and concerns that perplex, compel and fascinate me.
-david kroll 2016
group exhibition
new works by gallery artists selena beaudry, sally king benedict, page davis, johan hagaman, geraldine neuwirth, anke schofield, mary nelson sinclair and scott upton
september 9 - october 29, 2016