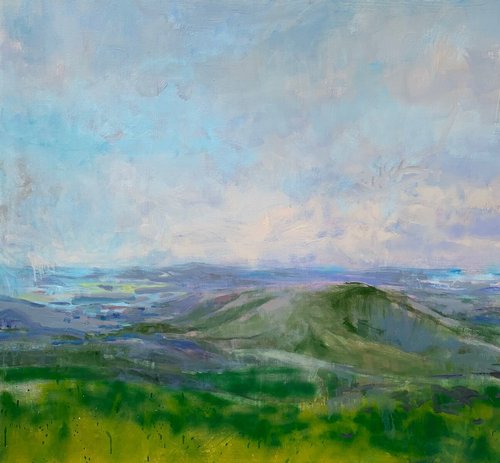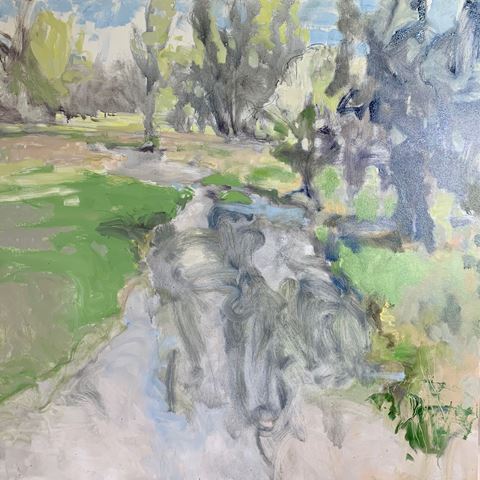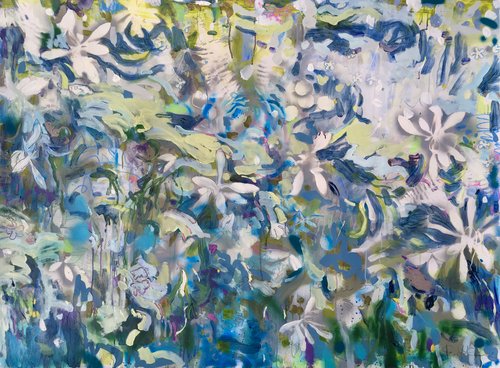 susan mcalister received her ba from davidson college and has been painting for over 30 years. her lush, often abstracted landscapes are evocative and powerful explorations of her quest for places and things that nurture and inspire. susan applies multiple layers of paint, wax, marble dust and graphite combined to simultaneously construct and deconstruct.
echo is a tribute to the grandeur of our national forests and protected landscapes. in the tradition of the hudson river school, i have imagined epic-like spaces from an aerial perspective. each large-scale canvas speaks to the passage of time and the importance of place. where the stories of the past echo through our present to inform and challenge the future.
over this past year, i have found myself returning to representational horizon lines in order to express the majesty and grandeur of our nation and its landscapes. these open spaces, where we are unified by inspiration and a common love, represent what is best about our country.
also included in echo are more abstracted expressions of the land and spaces beneath the forest canopy. these lush forest-scapes are strongly derived from childhood memory with all the freedom of exploration and discovery, forts and fallen chestnut groves. created over months, they involve a meditative process and approach to mark making.
-susan mcalister, 2019
+
kate long stevenson
hardly and either/or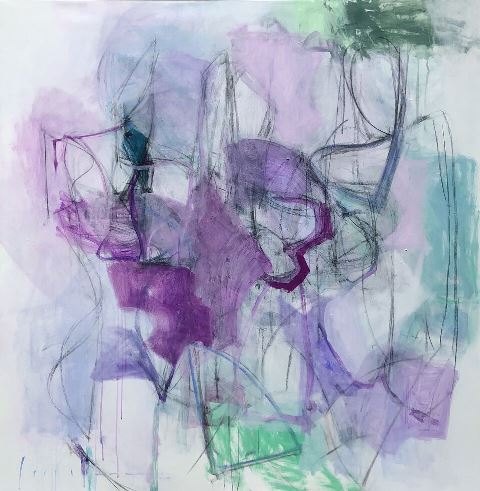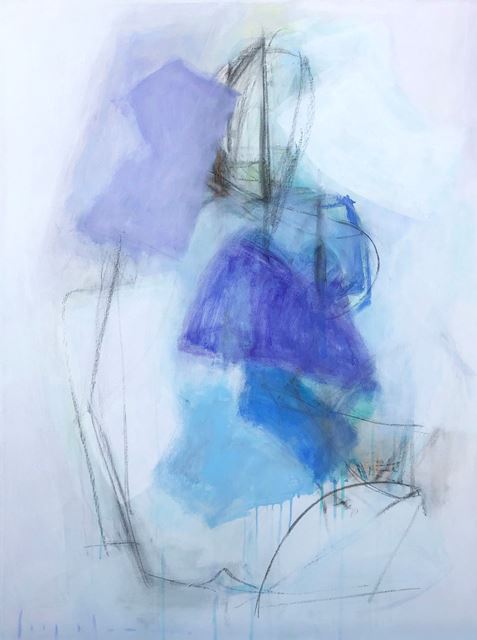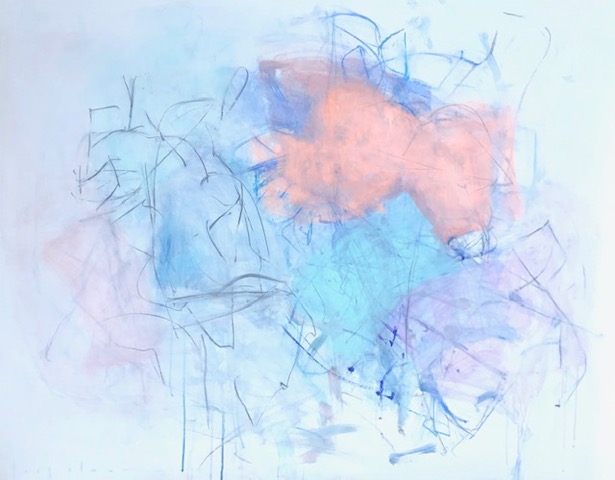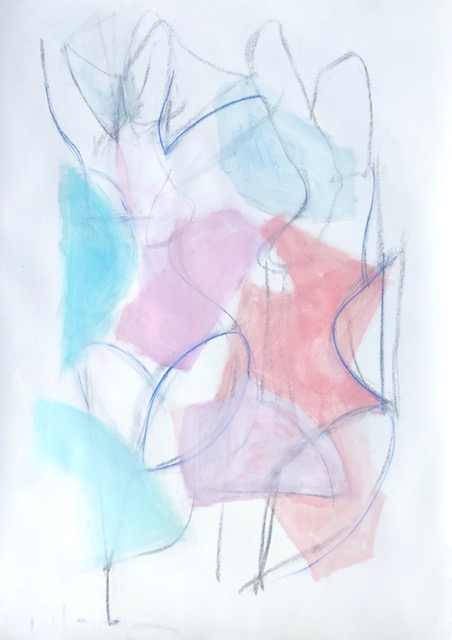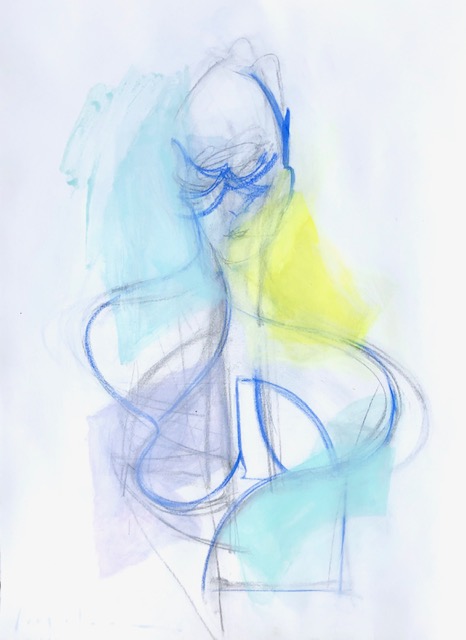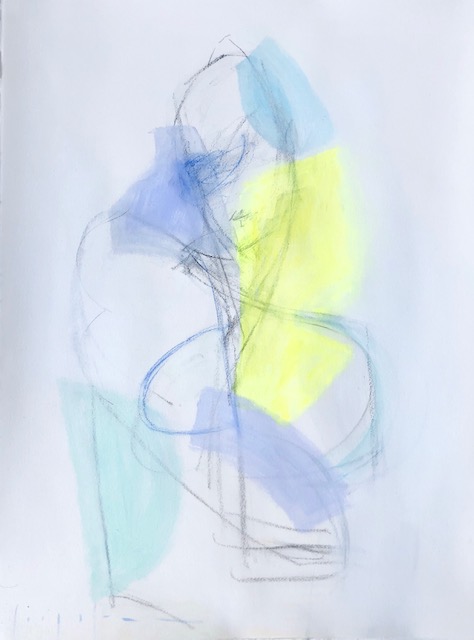 expressionist painter kate long stevenson was born and raised in north carolina, and began her professional career while a student at the university of the south. gestural brushstrokes and a passion for color are characteristic to all of her pieces, ranging from figurative paintings to abstracts. a life-long lover of music, kate relies on mostly classical compositions to guide her as she builds a painting, layering chords of color over energetic swirls of charcoal and paint. "it's important to me that my paintings have a subject, despite how non-subjective some can seem. with my nude paintings, the figure is the vehicle that invites you to discover the true subject: the elements--the way it was painted. the abstracts have just skipped that introduction, altogether, but they're still about something--music, tempo, motion and emotion. it all comes from a feeling, but then the challenge is not only to translate that to the canvas but to have it make sense, compositionally." kate lives in charleston, south carolina with her two sons.
hardly an either/or is a melding of the previously dueling subjects in my work: abstract vs. figurative. in this body, the initial compositions are at once deliberate and spontaneous; the hues soft and pastel juxtaposed with bold, gestural, charcoal lines; the energy feminine yet masculine. non-subjective paintings are tinged with the suggestion of a subject. the subjective figure is nearly abandoned into abstraction. hardly one or the other. hardly an either/or.
-kate long stevenson 2019


september 6-28, 2019
opening reception with artists friday, september 6th from 6-8 pm